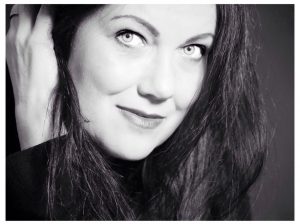 DURCH DIE FOTOGRAFIE NEHME ICH DIE WELT WAHR UND VERLEIHE DEM SUBJEKTIV EMPFUNDENEN AUGENBLICK AUSDRUCK.
WÄHREND ICH FOTOGRAFIERE, PASSIERT ETWAS WUNDERBARES. ICH TAUCHE EIN, WERDE TEIL, BIN GLEICHSAM KONZENTRIERT UND VERSUNKEN UND VERGESSE WIE EIN KIND IM INTERMEDIÄREN RAUM. SO SIND BILDER AUCH IMMER TEIL MEINER SELBST, SIE SPIEGELN DAS EMPFUNDENE. AUCH WENN ICH GERNE LANDSCHAFTEN UND MENSCHEN IN IHRER FARBIGKEIT WIEDERGEBE, SO BIN ICH IMMER WIEDER FASZINIERT VOM KRAFTVOLLEN AUSDRUCK, DEN DIE SCHWARZ-WEIß-FOTOGRAFIE OFFENBART. DIE MONOCHROME SICHT ERMÖGLICHT EINE KONZENTRATION AUF DIE SCHÖNHEIT VON GESTALT UND FORM UND DIE DYNAMIK, DIE DEM LEBEN INNEWOHNT.
Ellen Loke (48 years) from Germany photographed only since
two years "really". The educational scientist who worked in the
youth office, brings everything, what a good photographer needs: a feeling for moods and the rich creative interest in everything around them and technical curiosity.
Her motivation is always to find the beauty in things, in nature and in the people.
Ellen Loke is always on the lookout
according to special perspectives or directs the focus on details, such as hands, faces, or body,a gull in the wind, a beautiful railing, half a moon: Ellen Loke likes to photograph in black and white. This allows to create moods and best transport of feelings.
Her pictures are very informative, some
are dark, but very individual. In such a short time to develop her own style is a special gift.
Her pictures are shown on
Facebook: Ellen Loke Photography
Fotocommunity
Website: www.ellen-loke.de
Text extraction from the magazine: Pictures magazine, 11/2015
Editor's Choice
Editor: Dagmar Schellhas-Pelzer
About Me
While taking photos I become aware of the world and at the same time I´m enabled to express how I feel that special moment. Something wonderful happens. I enter into another world and become part of everything. I am concentrated and absorbed at the same time. I start forgetting like a child in the intermediate space. My pictures are part of myself. They are reflecting my feelings. Even though I love taking photos of landscapes and people in colour, I am fascinated by the powerful expression of black-and-white photography. The monochrome sight allows me to concentrate on the beauty of shape and form and on the dynamic of life.
Why do I photograph the female nude as a woman?
It is the view of the female beauty and the visualization of the soul. I am concerned less about eroticism, but rather about the inner beauty, which flows outwards. The women are naked but do not show their intimacy, despite they open their innermost. Feelings are transported, such as longing, love, vulnerability, also self-awareness and tenderness. I am very cautious and respectful towards the women. I want the spectator to be touched by my pictures.